YOU ARE NOT ALONE!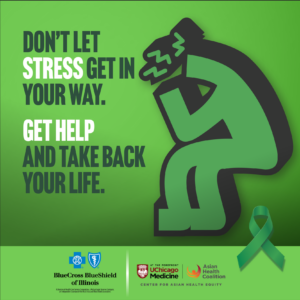 Looking after our mental health is one of the most important factors to our overall health. The Centers for Disease Control and Prevention (CDC) explains that our mental health affects most aspects of our life including our emotional, psychological, and social wellbeing. In fact, it's more common to be diagnosed with a mental health illness than you might think. According to the CDC, "More than 50% will be diagnosed with a mental illness or disorder at some point in their lifetime."
DO ANY OF THESE DESCRIBE YOU?
1. Feeling very sad or withdrawn for more than two weeks
2. Intense worries or fears that get in the way of daily activities
3. Extreme difficulty concentrating or staying still
4. Sudden overwhelming fear for no reason, sometimes with a racing heart, physical discomfort or difficulty breathing
5. Significant weight loss or gain
6. Seeing, hearing, or believing things that aren't real
7. Excessive use of alcohol or drugs
8. Drastic changes in mood, behavior, personality or sleeping habits
9. Severe, out-of-control, risk-taking behavior that causes harm to self or others
10. Trying to harm or end one's life or making plans to do so

TAKE YOUR NEXT STEP
Your care is not a one size fits all approach. Where you go for services depends on your situation and needs. It is common for people to need a combination of services, ranging from primary care doctors to professionals that can help with your specific needs. You can review the resources below.
MARKET SPECIFIC BCBS RESOURCES
RESOURCES FOR SERVICES
If you are insured, find out from insurance company who you can go to in your network.
If you are a Medicaid recipient, Medicare recipient, or uninsured, use the following resources.
Emergency Assistance
Phone: 911
Crisis Text Line
Text: "HOME" to 741741
National Suicide Prevention Lifeline
Call or text: 988
National Mental Health Hotline
Phone: (866) 903-3787
24-Hour LGBT National Hotline
Phone: (888) 843-4564
National Domestic Violence Hotline
Phone: (800) 799-SAFE (7233)
National Sexual Assault Hotline
Phone: (800) 656-HOPE (4673)
SUPPORT SERVICE PROVIDERS
Support service professionals offer specialized services to improve your social, emotional, physical, and mental health. There are many types of these professionals. Below are some examples. Talk to your primary care provider to discuss which professional(s) are the best fit for you.